Join Us for the 31st Annual Bathtub Races!
July 9th , 5pm-8pm
Plus its 2nd Friday in Berlin with a variety of artists downtown.
Parade is at 6pm and the races start at 6:15!!!
The friendly, yet competitive race is open to anyone who wants to compete. Businesses are strongly encouraged to participate it is an excellent way to advertise while having fun at the same time!
To enter the race please call (410) 641-4775.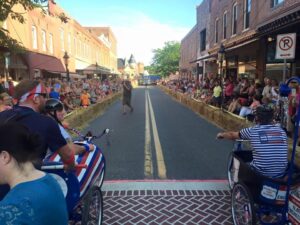 Check out the Facebook Event Here