Visit Berlin
The Berlin Welcome Center
Start your day by stopping in our Welcome Center located at 14 South Main Street. The vestibule is open 24/7 stocked with brochures and information on all the local restaurants, shops, businesses, attractions and events as well as a number of local newspapers and coupon books. The Berlin Welcome Center is open 24/7 with staff available Monday – Friday 11am – 4pm
Eat & Drink
2nd Wave Coffee & Social
410 Social
Atlantic Hotel Bistro Bar
Baked Dessert Café
Blacksmith Restaurant
Burley Oak Brewery
Burn Brick Oven Pizza
The Cap'ns Slice
Forgotten 50 Distilling
Gilbert's Provisions
Island Creamery
J & M Meat Market & Butchers Table
Jun & Juice
Mandala Pies
On What Grounds?
Pop's Kitchen
Rayne's Reef Soda Fountain & Grill
Roadie Joes Berlin
Sisters Wine Bar & Shop
The Globe
The Sterling Tavern
Village Lounge
Shops
Beach Gypsy
Beach Memories
Bird of Paradise
Bleached Butterfly / Eastern Woodland
British Rose
Bruder Hill Land of Ahhs
The Church Mouse Thrift Shop
Coconut Bay Trading Company
Dolle's Candyland
East & Main Shore Supply and Apparel Company
Dreamweaver
The Dusty Lamb
Fathom
Gold Crafts
Greyhound Indie Bookstore & Gallery
Harvest Guitar Shop
Health Freedom
Heart of Gold Kids
Honeywater Candles
HOUSE
Life's Simple Pleasures
Love Your Mama
Madison Avenue Boutique
Mark Showell Interiors
The Mermaid Museum
Outten's Delights
Patty Jean's Boutique
Sisters Wine Bar & Shop
Sound Storm Records
Thread of Elegance
Treasure Chest
Una Bella Salute
Urban Cottage Home & Gift
Victorian Charm
Viking Tree Trading Company
World of Toys
Make sure you look for this logo for shops selling items made right here in Berlin!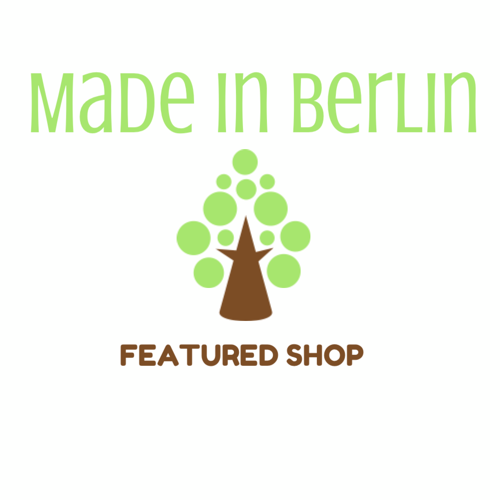 Antique Capital of the Eastern Shore
Pitts Street Treasures
Stuarts Antiques
Uptown Emporium
Art
Baked Dessert Café
Beach Memories
The Dusty Lamb
Greyhound Indie Bookstore & Gallery
Henry Fine Arts Studio
Jeffrey Auxer Blown Glass & Fine Art
The Mermaid Museum
On What Grounds?
Pop's Kitchen
Wooden Octopus
Worcester County Art Council
Live Music Venues
410 Social
Atlantic Hotel
Burley Oak Brewery
Burn Brick Oven Pizza
Forgotten 50 Distilling
The Globe
J & M Meat Market & Butchers Table
Sisters Wine Bar & Shop
The Sterling Tavern
Village Lounge
Lodging
Atlantic Hotel
Holland House B & B
The Inn Berlin
Ocean City Accomodations
Services
Berlin Rail Bike Tours
Atlantic Retreat Wellness
Bunting Realty
Cozy Recordings
Design Resources
Main St Nails
Oh My Hair Salon
Salon Sixteen
Salt Water Media
Seaside Dance Academy
Sheppard Realty
Sprout Creatives
Taylor Bank
Worcester Youth and Family Counseling Services