Berlin Ghost Tours
The Haunted Berlin Ghost Walk
This 1.5 mile Ghost Walk of historic Berlin, Maryland will include enchanting places like the Atlantic Hotel where a little girl is still interacting with people in one of the guest rooms.  The Atlantic hotel has five ghost stories associated with it and still continues to have ghostly activity.
Berlin has many haunted sites including the Old Fish Shop, the Store of Crazy Characters, the former Odd Fellows Hall, the Maryland Wine Bar, the Pitts House and St. Paul's Graveyard.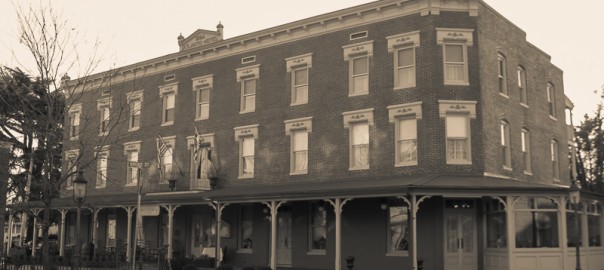 THE TOWN OF BERLIN is approximately 2 hours east of the Chesapeake Bay Bridge and 10-15 minutes from Ocean City, MD.
MEETING PLACE:  Meet 15 minutes before the start of the tour in front of the Atlantic Hotel on N. Main Street.