Berlin Bubble Project
WHEN:
This year's hunt begins November 1st, 2023 and continues until all the bubbles have been found!
WHAT:
25 Berlin Bubbles (glass orbs about the size of an orange) will be hidden in downtown Berlin, Stephen Decatur Park, Henry Park & Burbage Park. Bubbles will be tagged, dated & numbered.    If you find a bubble, we ask that you register it using the form below.
WHERE:
* All bubbles located at Henry Park & Artisan's Green have been found
Bubbles will be hidden outside on Main Street, Jefferson Street, Gay Street, Commerce Street, Artisan's Green, William Street, Bay Street, in and around trails at Stephen Decatur Park, Henry Park & Burbage Park. Bubbles are never hidden on Private Residential Property, and you would never have to dismantle anything to find a one.  Please leave property undisturbed!  Bubbles are not hidden on the grounds of a church or the museum.
WHO: Anybody!
This is finder's keepers but we ask that you only keep ONE PER FAMILY, please.
About the Artist
Jeffrey Auxer found his passion for glassblowing at Salisbury University in 2006. He went on to graduate with a degree in Business Administration and a minor in art. He continued following his passion as a teacher's assistant for the glassblowing program at Salisbury University until 2009 when he opened his gallery/studio in Berlin, Maryland.  Jeffrey continues to focus on Venetian techniques, Custom lighting, and giving classes to allow everyone to enjoy his passion.
Register your bubble (HERE)!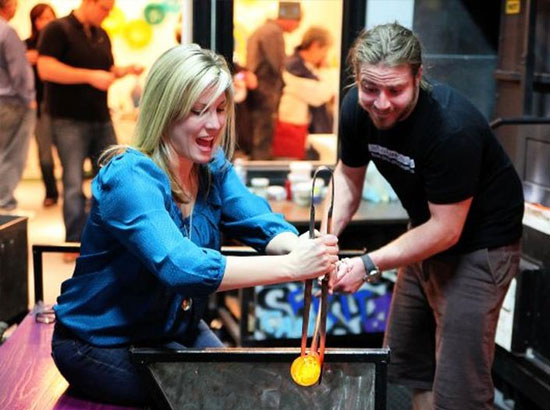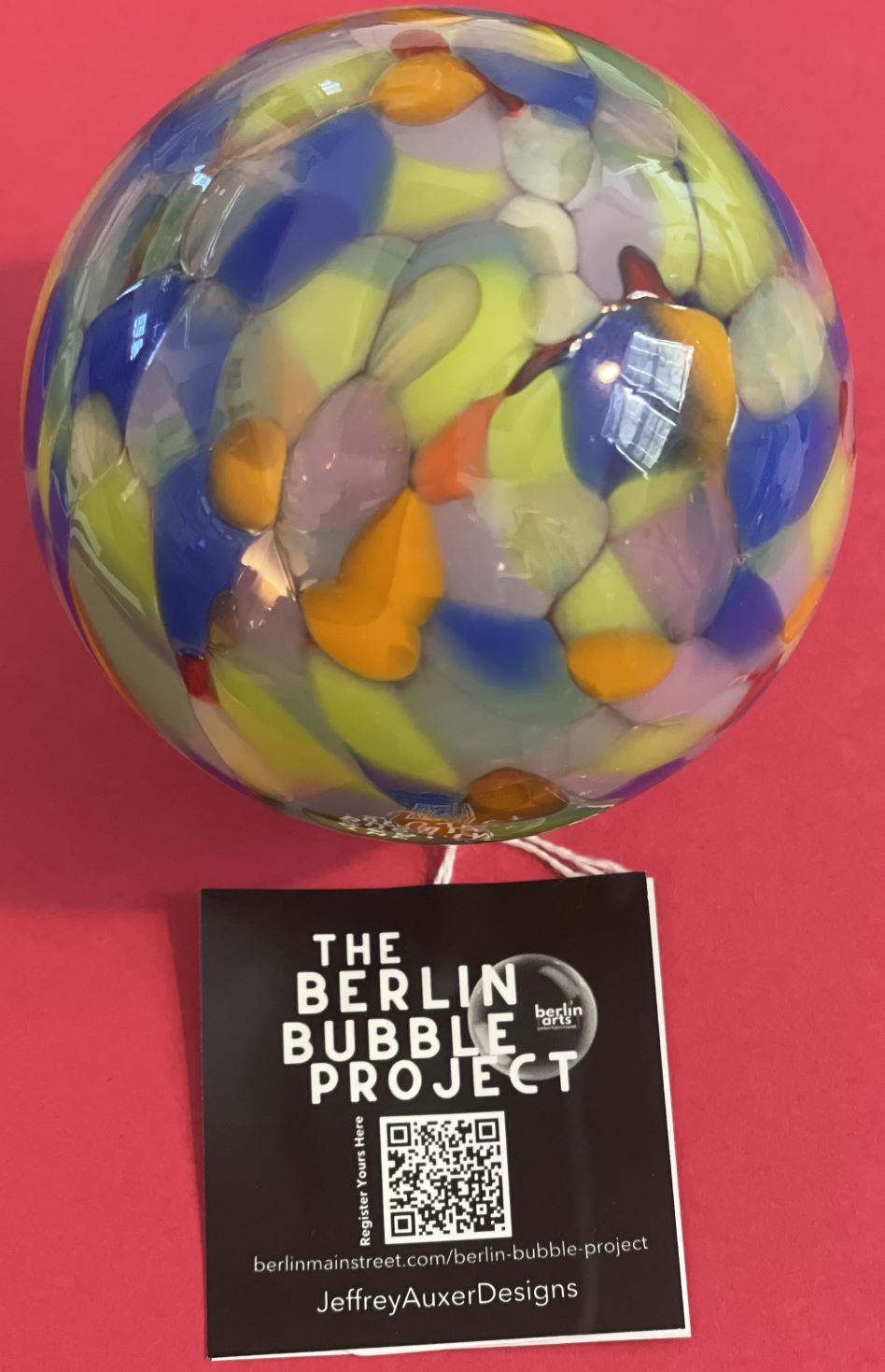 Photo Gallery of Found Berlin Bubbles