Arts & Entertainment District
Where Art Comes Alive!
Berlin is a designated Arts & Entertainment District by the Maryland State Arts Council.
Our Advisory Board is:
Sara Hambury, Cassandra Brown, Nikki Lowry, Angelic Mace, Eric Mace & Opal Hambury, Youth Liaison
Berlin is home to the Worcester County Arts Council and features art galleries, live music venues, and more than 10 restaurants to choose from.
The culinary arts are alive with farm to table choices and a made from scratch bakery. You can make your own hand-blown glass ornament at the Jeffery Auxer Glass Design Studio during the holiday season and many of our downtown shops feature the artwork of local artists.
Stop by the Berlin Welcome Center and admire the large wall mural; Pollinator Way sidewalk mural next to Island Creamery and tribute to Dr. Reverend Charles Albert Tindley mural located on the Bruder Hill building on Commerce Street.
You can watch artists at work in Wooden Octopus & watch glass blowing at Beach Memories. Handmade wooden guitars can be found out the Harvest Guitar Shop and The Dusty Lamb is an artist owned shop and gallery you don't want to miss!
With more than 60 shops and 50 events per year there's always something to do downtown. Located just 10 minutes from Ocean City and Assateague.
Berlin Murals
Dr. Reverend Charles Albert Tindley Mural
Mural funded in part by grants from The Beach to Bay Heritage Area, The Town of Berlin and lift sponsorship by United Rentals of Delmar.
Artist: Jay Coleman
Pollinator Way Interactive Mural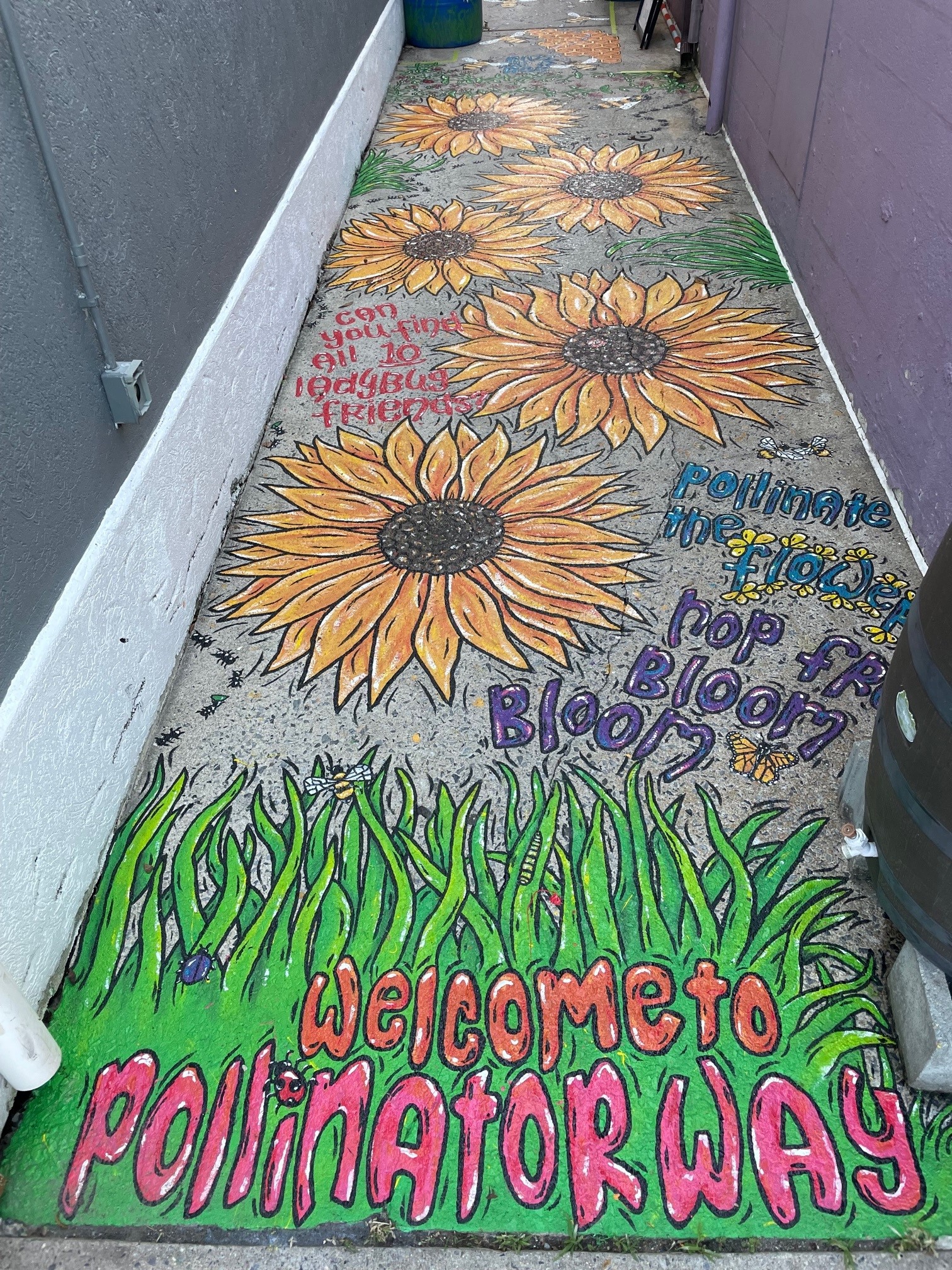 Learn about how important our pollinators are by twirling and jumping like them on Pollinator Way. This interactive mural on the alley between Gilberts Provisions and Island Creamery features pollinator bio-retention gardens to help alleviate the long-standing flooding problem this alley had. The mural helps kids of all ages learn by movement and art. Sponsored by the Town of Berlin and the Maryland State Arts Council.
Artist: Jessica Hall
Berlin Welcome Center Murals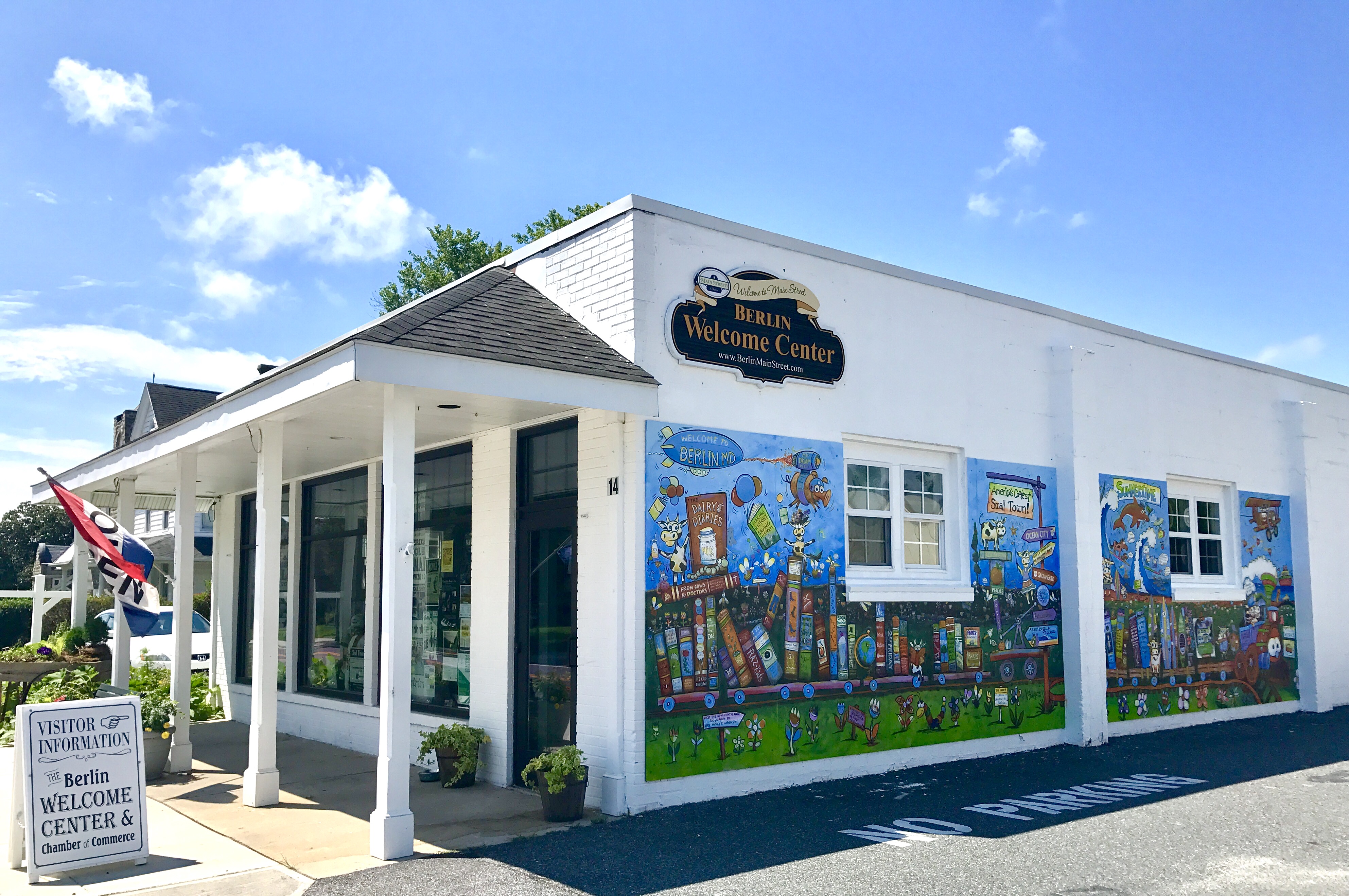 Building: Created by a community wide effort in 5 separate panels. This mural showcases the history of Berlin in a fun and imaginative way.
Artist: John Donato
Live Music Venues
Atlantic Hotel Bistro Bar
Burley Oak Brewery
Burn Brick Oven Pizza
The Globe
Historic Atlantic Hotel
Sisters Wine Bar & Shop
The Sterling Tavern
Village Lounge
Art
Baked Dessert Café
Beach Memories
The Dusty Lamb
Greyhound Indie Bookstore & Gallery
Henry Fine Arts Studio
Jeffrey Auxer Blown Glass & Fine Art
The Mermaid Museum
On What Grounds?
Pop's Kitchen
Wooden Octopus
Worcester County Art Council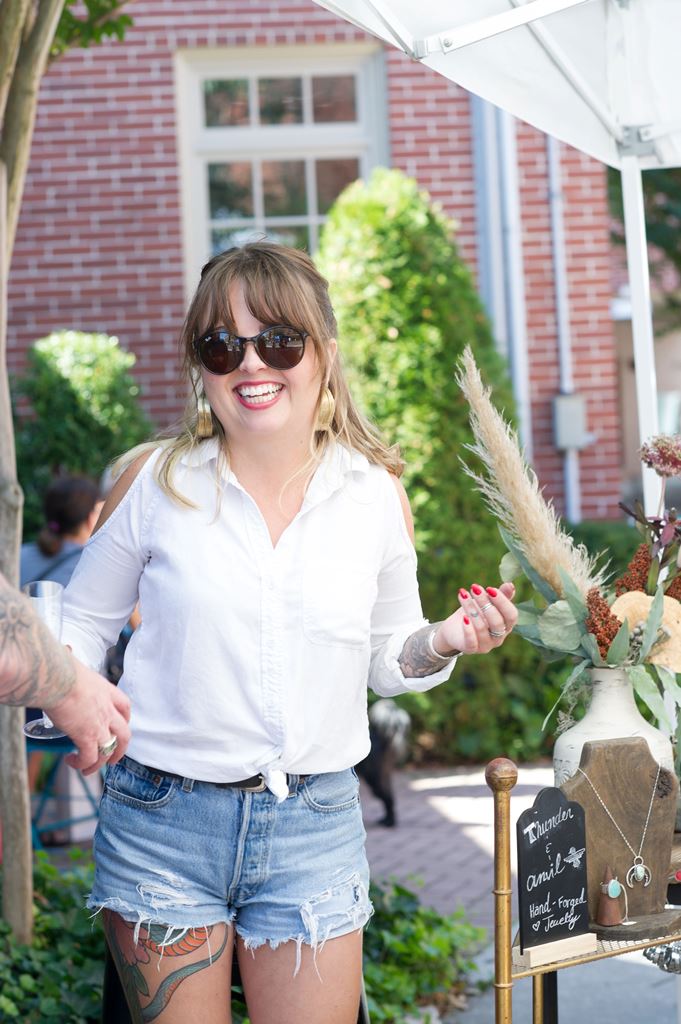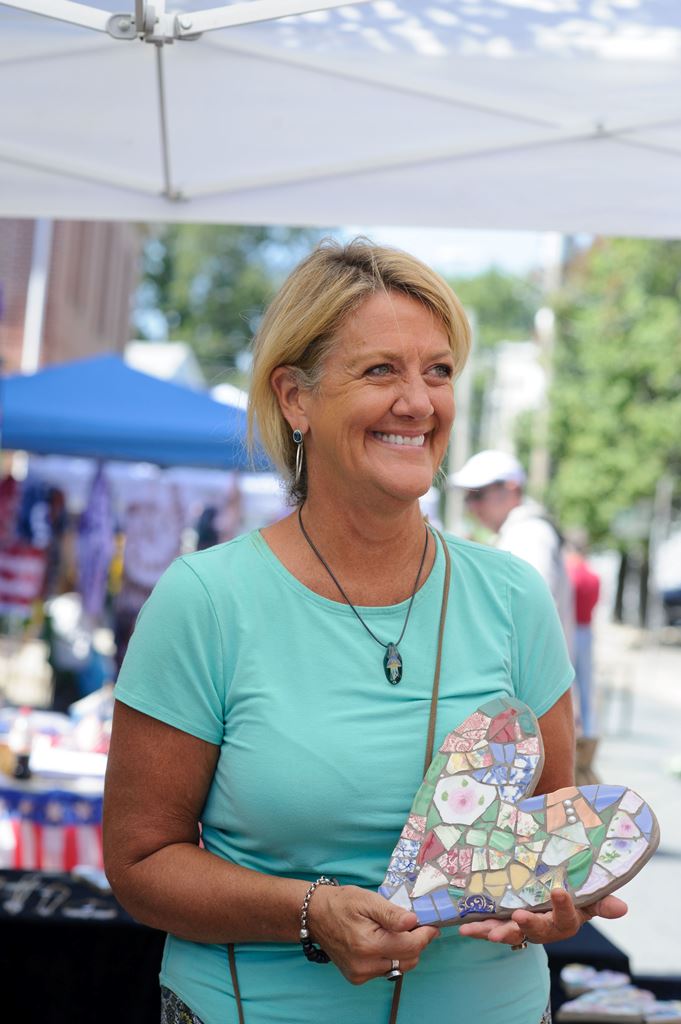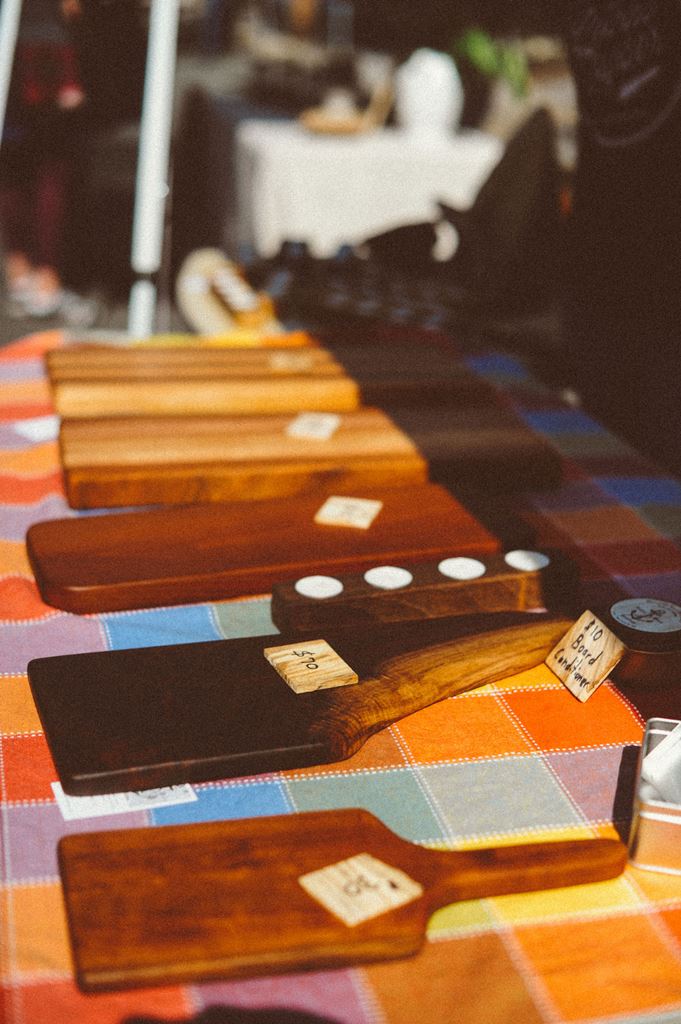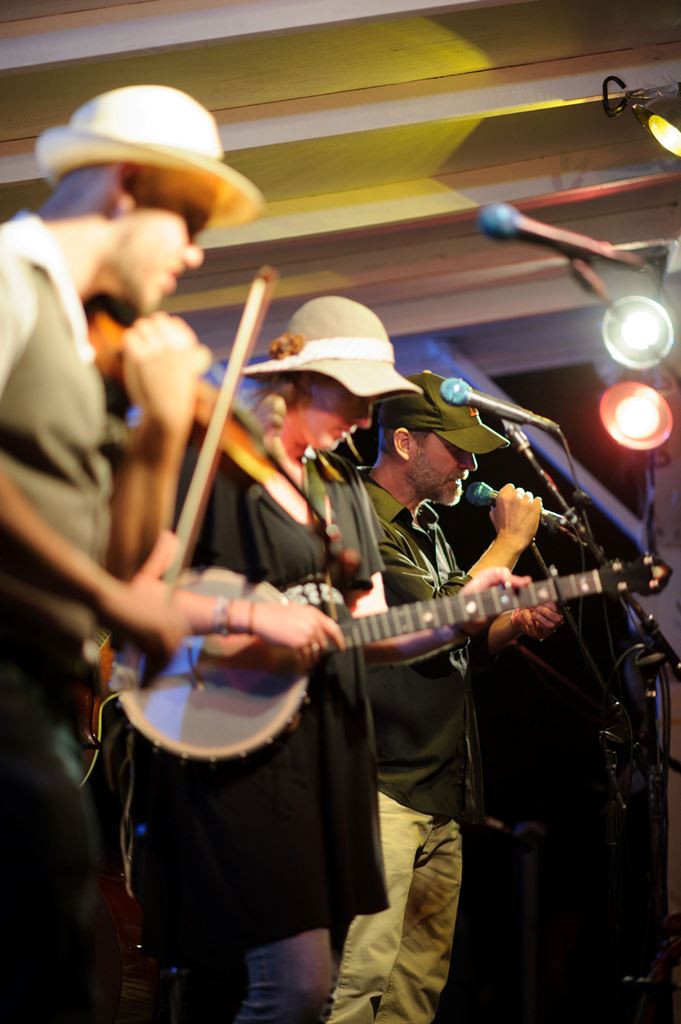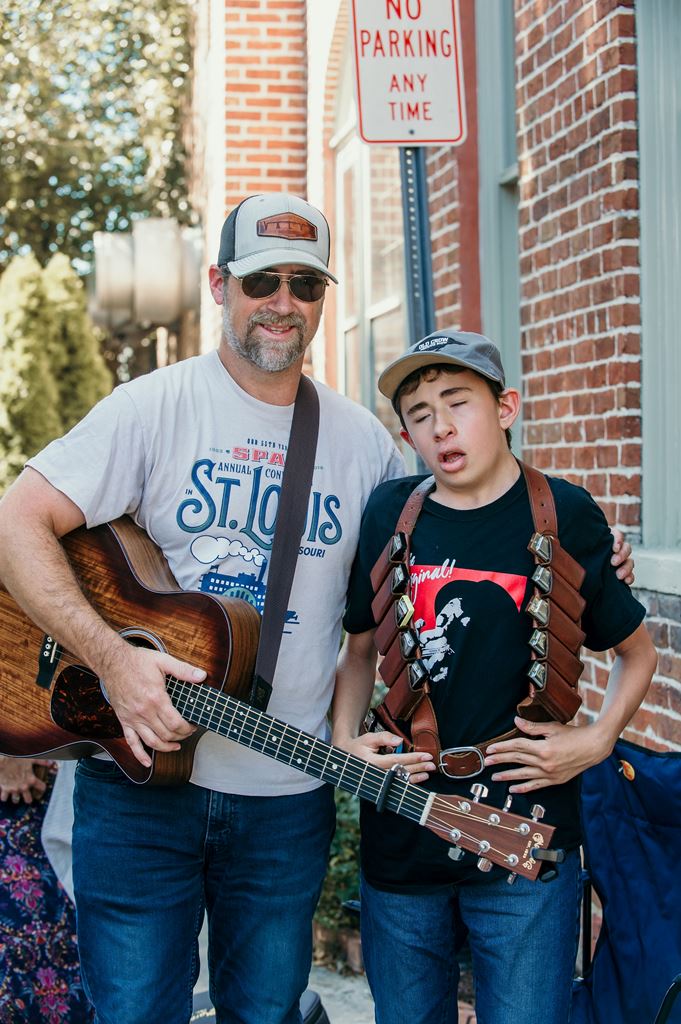 For more information about the Berlin Arts & Entertainment District CLICK HERE