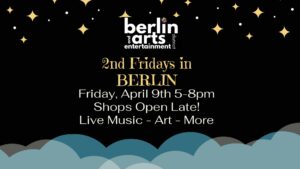 Friday, April 9th, 5-8pm
Stop by the Berlin Welcome Center for a FREE Artful Fridays Flower Project to take home for the kids!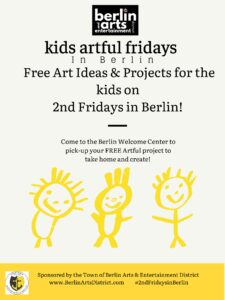 Enjoy outdoor live music at:
Commerce Street featuring: Stevenson's Crossroads
The Atlantic Hotel: Zander Jett
Harvest Guitar Shop: The Undateables
Plus shops open late! Artists set up downtown!
Outdoor dining and lots of sweet shops for dessert!